Metro car removal is your local cash for cars company near Riverstone NSW 2765. Over 15 +years of experience, our service drivers have tremendous experience in buying your unwanted car for cash.
Are you tired of watching your old car rusting on your front lawn? Have you recently dealt with a car removal company that didn't stick to its words? Do you want to dispose of your old damaged vehicle while getting fast cash?
We have you covered. Metro Car Removal Riverstone offers a convenient way to earn top cash for cars for your old and unwanted auto. We guarantee to give you the best amounts while you rid yourself of that vehicle sitting on your property.
You don't have to worry about anything. We'll take care of the pickup and give you as much as $9,999. So call now at 0422 600 833 and get a no-obligation quote from our trusted experts!
Get The Best Price For Your Old Scrap Ride With Metro Car Removal
An old vehicle is more of a liability because of the maintenance needs and continuous upkeep. Most car owners would instead park their old ride in their garage or sell it to individual buyers. While it is a reasonable means to get cash for your old car, there are several alternatives to get some money instantly.
When looking for a car removal company, always go for one with a trusted name. It is common for dubious auto removal companies to try and take advantage of their customers. They'll offer a reasonable valuation either by phone or online and flip the deal over by haggling during pickup.
At Metro Car Removal, we guarantee to give accurate estimations the first time. Our company is a trusted leader in auto disposal within the Riverstone area and the nearby suburbs. We are focused on providing an exceptional customer experience. And we never look for vague issues with your vehicle and haggle our initial offers.
Additionally, Metro Car Removal is known to offer top cash for used cars in Riverstone. We pay up to $9,999 for a good working vehicle. So call our friendly operators now to save your time and effort from haggling buyers.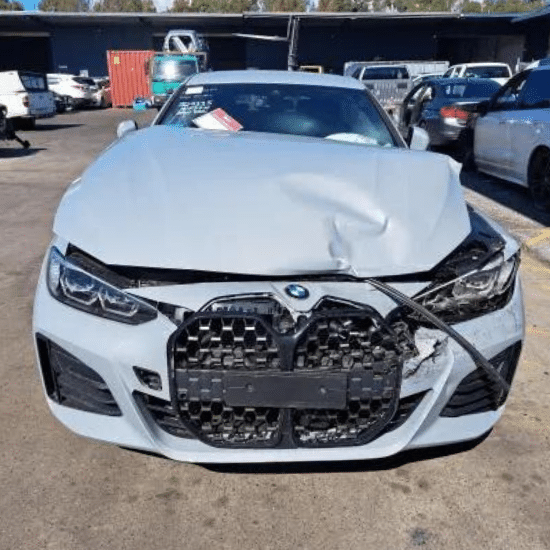 A Convenient and Hassle-Free Means of Getting Extra Cash For Your Car In Riverstone
Selling your old vehicle yourself means devoting some of your time to ad campaigns and online posts. Then you'll have to worry about taking pictures, making sure your car looks presentable and dealing with possible buyers.
Selling your vehicle to an auto disposal company removes all the nuisances of doing the whole tedious selling process. Our top-rated auto disposal service ensures you get the right price for your old and unused vehicle while we care for the rest.
It means we'll handle the removal of your vehicle – regardless if it is scrap metal, a damaged car, or in good running condition. Once you agree to the price, we will have you scheduled for removal and take care of everything.
Also, Metro Car Removal stands out as a top auto removal company in Riverston because we don't just choose specific brands and models. Unlike other companies just on the lookout for a specific vehicle brand or model, we accept all types and kinds of vehicles.
FAQs
How can I get a quote for my old vehicle?
There are several ways to get a quote, but most people feel safe by calling our hotline. When you call in, our friendly operators will assess your vehicle and provide an instant estimation. However, you can also visit our office in Fairfield East for an in-person valuation. In addition, you can speak to our managers and the person in charge to get reasonable pricing for your vehicle. Finally, you can also send us an email at enquiry@metrocarremoval.com.au.
What if I disagree with the cash quote I was given?
Metro Car Removal Riverstone offers an absolutely no obligation quote for your used and unwanted vehicle. After getting the cash quote, we'll let you decide on whether to accept the deal or not. Our company is focused on improving our services and providing a friendly customer experience to Riverston residents.
How much money do you offer for an old car?
Trust Metro Car Removal Riverstone to offer top dollar for your unused vehicle or even scrap junk. We pride ourselves on having one of the market's highest valuation prices, offering up to $9,999 cash for old cars. Additionally, we don't choose just specific brands or models. Instead, we buy all types of brands, and models, including SUVs, vans, utes, and 4wds.
Do I need to present my car document when you pick it up?
Metro Car Removal Riverstone does not consider the title or car registration a requirement, but we prefer seeing or getting a copy of these documents. We also accept other documents, including proof of ownership. You can speak to our friendly customer representatives and ask what other documents are acceptable.
What types of vehicles do we buy?
At Metro car removal we buy any make or model cars for cash. Some of the vehicles we buy are cars, tractors, buses, trucks, 4wd, SUVs, and commercial and light vehicles.
If you are around Riverstone and surrounding areas with an unwanted car call us or enquire online for a cash quote.
We service Sydney wide including Leppington, Marsden Park, Hills, Northern Beaches, etc.