Are you tired of looking for a reliable car removal service in the Leppington NSW 2179 & Denham Court area? Look no further, we offer the best Car Removal in Leppington NSW. We are the trusted authority regarding old and damaged car removal services with guaranteed higher market prices for your damaged car or scrap vehicle.
Call Metro Car Removal Sydney now at 0422 600 833 for a fast and no-hassle car removal service.
Get The Best Cash For Cars Offer For Your Old Ride With Metro Car Removal Sydney
The car removal industry in the country is estimated to be worth hundreds of millions. However, there are several factors why most people choose to get rid of their old rides. These reasons include technology upgrades, changing customer needs, or even cars past their serviceable life.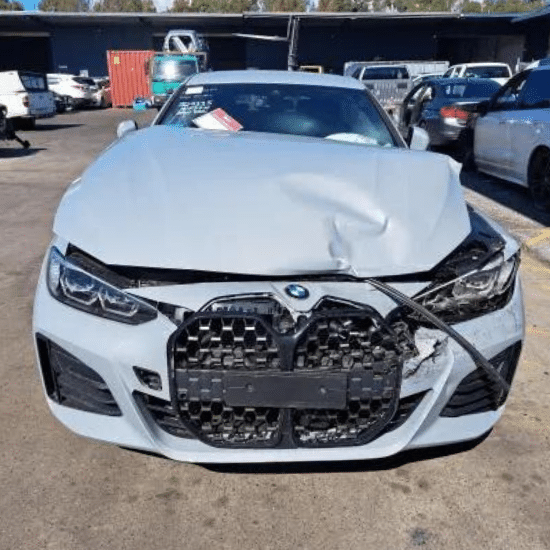 With the expanding market comes the rise of automotive-related services, including the scrap metal industry. These days, looking for the right auto removal company is often a daunting and frustrating experience. When looking for a good service provider, look at their reliability, honest car valuations, and friendly service. These are the company values that make Metro Car Removal Leppington stand out.
Our auto dismantling and car removal service in Leppington are known for its handsome cash offerings. Metro Car Removal guarantees to put a good value on your scrap metal, old, or damaged vehicle. Trust our company to estimate up to $9,999 based on your vehicle's make, model, mileage, or scrap metal value.
Metro Car Removal can remove your car anywhere in Leppington NSW 2179 & Denham Court. Get a no-obligation quote now and take advantage of our high cash offering and same-day auto removal service.
Why Trust Metro Car Removal With Your Old Vehicle?
As a top car removal company in Leppington, Metro Car Removal is the go-to service provider if you are looking to sell your old and unused vehicle. Our business has been servicing New South Wales for more than a decade to understand and get a feel of what customers want.
Metro Car Removal Leppington has always been focused on improving customer experience by being transparent with every transaction. Unlike other used car disposals, Leppington, we pride ourselves on giving you an honest valuation and sticking to our prices.
Unlike other trickster companies trying to get the upper hand in every deal, Metro Car Removal provides the proper estimation for your vehicle. We don't change our prices when we come in or point out vague issues to lower the selling value of your old or damaged car.
Trust us to pick up your vehicle without thinking twice or worrying if you made the right decision. As one of the most credible car removal companies in Leppington, Metro Car Removal has made a name through word-of-mouth advertisement.
Providing Leppington With A Convenient Auto Removal & Cash For Cars Service
Car removal is not an easy task, to begin with. But, if you have a rusty old vehicle in your backyard, it can become a severe environmental hazard. That is why removal has to be done by professionals.
Metro Car Removal in Leppington always makes sure to understand your individual needs. So regardless if you want your old junk removed from your property or have your vehicle evaluated with the right price, you can always have the confidence that we will deliver according to your needs.
We know that not everyone has similar time availabilities. That is why we work within your schedule. Trust our crew to pick up your vehicle at your most convenient time without delays. Our stress-free car removal service in Leppington is a guaranteed way of getting rid of your old or damaged car off your property.
We can buy and remove them at better market prices. We can safely transport your old or damaged vehicle to the wrecking yards without destroying your lawn or affecting the environment. At Metro Car Removal, we always have your interests in mind. We also offer a convenient and friendly auto removal service in Leppington.
FAQs (Frequently Asked Questions)
What makes a reputable auto removal service provider?
There are many ways to determine if you have engaged the help of a trusted car removal company in Leppington. If you decide to sell your old unused vehicle, look for a legitimate company with a dependable name. They should have proper licenses and insurance, a physical address, and a contact number that can be reached anytime.
How much cash can I make from my old car?
For a running vehicle, estimations are made based on various factors, including the vehicle's make, model, mileage, or year. Scrap metal, assessments are based on the market value of junk metal and any serviceable parts that can be salvaged and priced.
How fast can I have my vehicle removed in Leppington?
Once you approve the offer, we can have you scheduled for a pick-up at your most convenient time. Our team in Leppington can remove the vehicle in as little as 15-30 minutes, depending on the situation and work that needs to be done.
Can I withdraw from the deal without getting harassed or bugged about my decision?
Metro Car Removal Leppington guarantees a no-hassle and convenient transaction anytime. If you are not completely satisfied with our offer, reach out to us, and we can work on giving you a better deal. However, there is no obligation with any of our offers, and you can back out whenever you like.