Metro Car Removal is your local car wreckers in Sydney who buys auto in any condition. We are green car recyclers that pay you up to $7000 cash for your car. Give us a call today for a quick cash quote on your unwanted vehicle of any condition.
Get a quote now by calling at 0422 600 833
Do You Know We Are The #1 Wreckers In Sydney – We Sell USED Car Parts
At Metro Car Removal, we are the Car Wreckers in Sydney that are the best wreckers in town. With our knowledge and state of the art facility, we guarantee you that we will get the most value from your old, scrap, accident, damaged, salvage, fire, or flooded vehicle. We do this by following the green principles of auto recycling, which means you have an eco-friendly car recycle with nearly 100 percent of your vehicle recycled. With our methods in recycling autos, you get the best value for your car, truck, van, SUV, Ute, Jeep, bus, or bike. At Metro car removal we specialise in used spare parts of all car makes and models. If you are after an auto part just call us and we will find you the part.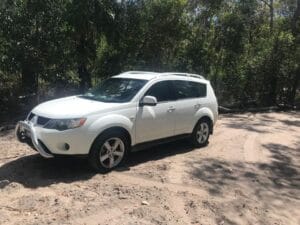 We are the Local Auto Buyer & Dismantler In Sydney That Pays Cash for
Wrecked cars
Accident cars
Fire damaged cars
Flooded affected cars
Salvage cars
Whatever the condition of your vehicle, whatever type of vehicle, we'll buy it for as much as $7000 CASH.
No Prepping Your Vehicle – We Get It Ready To Wreck
At Metro Car Removal, you get the ease of not having to prep your vehicle for us to buy and remove your auto. We pick up your auto and bring it back to our wreckers who will drain all the fuel and liquids, flatten and remove the tyres and then go about dismantling the vehicle to recycle. Liquids that can't be recycled are contained and properly disposed of, so that hazardous to the environment are not created. Our eco-friendly car recycles in Sydney pay up to $7000 cash.
Sell Your Car Easily To Wreckers In Sydney NSW
At Metro Car Removal, we come to you with cash to collect your vehicle. Our Car Removals in Sydney are always free and always pay cash. With the ease of scheduling your car removal when you want it removed, you don't have to take time out of your busy schedule. We collect autos 24 hours a day. Contact us today for a free car removal in Sydney & a car wrecker quote.
Why Choose Us?
Metro Car Removal has the reputation of making high cash payouts and providing our customers with the most convenient services. We are a licensed and insured auto buyer & wrecker that puts the green in your pocket.
Vehicle Brand We Buy And Wreck For Parts
At Metro car removals we buy all brands and model cars for wrecking.  The vehicle is dismantled for parts for local sales and export. Some of the popular auto brands we buy are
Toyota, Honda, Hyundai, BMW, Audi, Nissan, Subaru, Isuzu, Hino, Benz, Jeep, Mazda, Kia, VW, Skoda, Proton, Volvo, and many Japanese, European, Chinese and American cars. Toyota is one of the most popular models with Corolla, Camry, Hilux, Hiace, etc will get you more money. Ask us for a special price when selling your Toyota vehicle.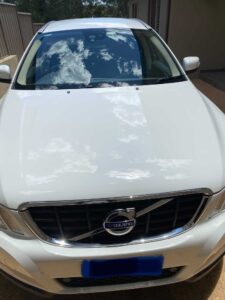 How Much Do Wreckers Pay For Cars In Sydney NSW?
It is important to know the difference between the used car dealers, wreckers, and scrap car buyers. Wreckers buy cars for parts therefore they are looking for cars with parts in them. So taking them into consideration the car or auto price depends on different factors like age, make, type model, location, and the vital factor is the condition of the car. The price varies from $100 to $9999 depending on the factors mentioned above.
Let's explain the above price factor through an example: Lara searches for wreckers who buy cars in Google and clicks on Metro car removal Sydney. He then calls the number for the quote with the car make, model, type, and condition and get a quote.
Car Make: Toyota Rav 4, Year of Manufacture 2013, condition is old and slightly damaged. Lara was quoted for wrecking purposes since the car had some damages and no rego he was given a price of $800 with Free pick up from the location.
***The above scenario is just an example and not to be taken as a real quote* please call us with the details for an estimate***
Our Services Include:
Cash for Cars – Cash payments of up to $7000 are made at the time we collect your vehicle. Getting a cash Quote is quick and convenient, just contact us and we'll make you a quote.
Free car removals – As the local car removal company near you, we provide car removals in Sydney at no cost to our customers. Get a same day car removal, just give us a call.
Eco-friendly car disposals – We follow the green principles of car recycling so that you have the peace of mind of a healthy to the environment disposal and the most cash for your damaged, scrap, wrecked, accident, salvage, fire, or flooded auto.
Provide the paperwork – We bring a sales contract with us at the time we come to collect your vehicle, so you have the security of knowing that you are selling your auto to a legitimate car buyer.
Used auto parts:  Simply call us or email and request for a used car part and we will be able to find it for you
Give us a call today for a quick cash offer with no obligation to take us up on our offer.
Our Location:
Our wrecking yard is located in Fairfield NSW, Smithfield, Parramatta, Ingleburn & Newcastle. When you call us for a car removal service our network of drivers will be able to reach your location in just 30 to 60 min anywhere around  NSW.
Call us at 0422 600 833