Selling your unwanted cars, trucks, utes, 4wds, and vans is easy with Metro Car Removal, the leading Paramatta Cash for Cars company.
Top Car Removal Company Servicing Parramatta
Forus customer service is the most important aspect. Every call or enquiry is carefully handled by our consultant when you call to sell your unwanted or scrap car.  Many have no idea or struggle to sell an old car. You can just search in Google or Gumtree and look for car removal companies, but how do you know if they will pay you the dollar amount they promised over the phone? most of the cash for cars company in Parramatta will promise something an amount over the phone but when they come to collect the vehicle they might pay the same dollar amount they promised over the phone.
Why Metro Car Removal Is Different Comparing To The Competitors In Parramatta?
At Metro car removal when you call us to sell your car we give an estimate. Our estimates are very close to our real price. When our customers give accurate information about the car make, model, rego, condition, and location then we can simply give the best price for the old or unwanted car. Secondly, our customer rating in Google and Facebook is almost close to 5 stars which is 4.9. The only company with genuine 4.9 stars rated in Parramatta and Sydney NSW. Thirdly, reliability is the key we come on time and when we promise a time yes we are there. Finally, our cash price for your car is unbelievable and the best compared to our competitors. If you find a better price let us know and we will beat it.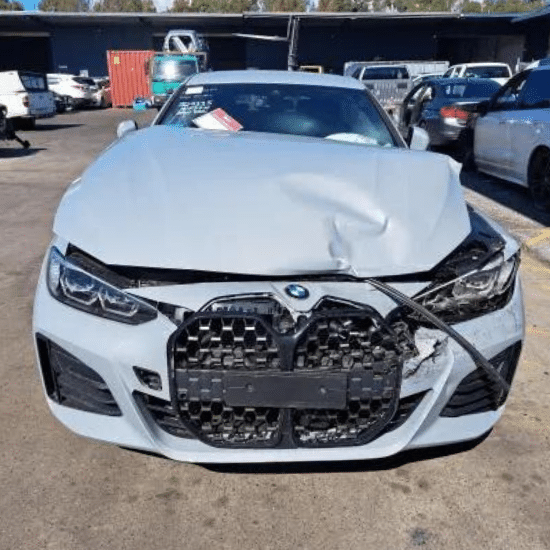 Sell Your Car With EASE To Metro Car Removal
If you are not sure where to sell your car in Parramatta then Metro car removal is the right choice. With more than 7000+ cars bought every year with top price paid is never been so easy to sell your old or scrap car to a reputable old car buyer. When we buy the car it is dismantled & wrecked for used parts and scrap metal.
Do Your Offer FREE Towing & Removal When I Book My Car Removal?
Yes, we will offer Free towing when you book your car removal service with us. No hidden costs or charges like other companies and we come to you on time.
What Do I Need When Selling My Car In Parramatta 2150 NSW?
When collecting your car we need
Driver's License (Any valid photo ID)
Key for the car
Access to the car location (If inside the garage or any other spot)
Signing your paperwork (We offer free paperwork)
Do You Buy All Car Brands?
We buy any make or model vehicles in any condition.  We have outlined some of the brands but not limited to Toyota, Lexus Suzuki, Honda, Benz, BMW, Isuzu, KIA, Hyundai, Jeep, Mazda, Great Wall, Mitsubishi, Holden, Ford, VW, RAMS, Hino, Volvo, Saab, Subaru, Fiat, Infiniti, Nissan, Audi & many more.
What Condition Cars Do You Buy?
At Metro car removal we buy cars in almost any condition.  If you have a junk or scrap car with no tile and you want cash yes we can offer top dollar. Our only concern is when you call to pick up a car body then we would strongly recommend to let us know that the car does not have an engine. We buy old, used, unwanted, scrap, broken, junk, new, accident, no title any condition.
What Is Cash For Cars?
Cash for cars is the process of selling a vehicle or car for money. For the cash for cars system to work there should be a seller who has a vehicle and a buyer who is interested in purchasing the vehicle for cash. When both parties agree the seller sells his car to the buyer in turn pays money for the purchase.
Do You Pay Only Cash Or By Any Other Payment Method?
Yes, we offer different payment methods apart from cash. Direct money transfers, cheques and even we are considering in future to pay via Crypto.
What About The Paper Work?
When selling the car to us we look after the paperwork for FREE.  As a seller when you are happy with the price and when you confirm pick up time our car removal drivers will look after A to Z and will pay you the money on the spot without any hassle.
Why do We Offer The Best Cash For Cars Service In Parramatta?
Metro car removal was born in Parramatta NSW 2150. Our first car removal yard was established in Parra the home for Parramatta Eels. We are a local car removal company nearby and that's the reason our response time is super fast since we operate close to Parramatta and are able to offer higher dollar rates for unwanted cars compared to the competitors.
Selling your car for cash is easy with us. You will be surprised how much more your car is valued with us compared to the rest in the market.
We are not limited to Parramatta we cover Sydney-wide including Auburn, Merrylands, Ryde