Feeling frustrated because you cannot find a way to get rid of your old, unwanted, junk, or scrap car? Don't worry because our Metro Car Removal will give you instant Cash for Cars in Western Sydney so you can get top dollar for your old car!
To get an instant quote for your vehicle, give us a call  📞 0422 600 833
Where Can I Scrap My Car in Western Sydney?
If you are looking for a reputable company so you can dump your scarp vehicle, Metro Car Removal offers the best solution. We have been serving this highly competitive industry for years, and our long list of happy clients shows our exemplary service commitment. Our company is licensed and insured so you can rest easy knowing we follow government protocols and assure your protection.
Above all else, our crew members who come to your property for our Car Removal in Western Sydney services are all fully-vetted with a stringent background check. After all, we understand that your safety is paramount, especially when you have to welcome strangers to your home to pick up your vehicle.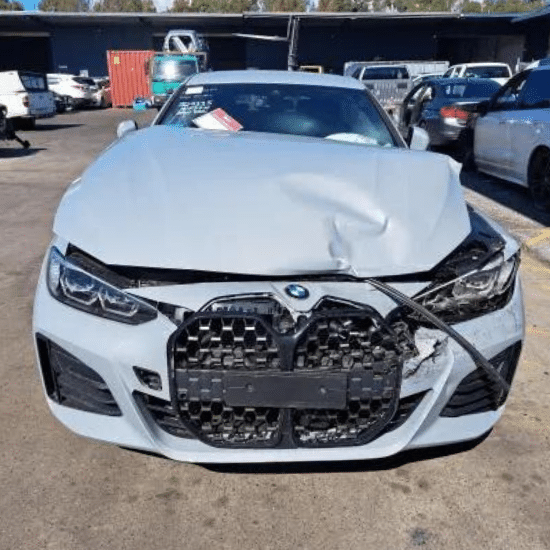 What areas do we cover in Western Sydney?
Do you offer Used Car parts for sale? 
Yes we also have a  Western Sydney Wreckers service, that offers certified auto parts at discounted prices.
How can I get you extra cash for your car
If your car has a dead engine or flat tires, you need to call a tow truck. Now, this service comes at a sky-high price:
1. You need to pay the tow truck rental fee.
2. You also pay additional labor fees for the driver.
3. There may be some hidden admin charges to get your car loaded onto the truck to get to where you want it to be.
However, if you work with Metro Car Removal company, we give you free use of our tow truck while giving you instant Cash for Cars in Western Sydney. We will pay anywhere from $150 to $999or more for your old or unwanted car, depending on its condition. And if you bring the car over to our yard instead of having us come and collect it, that can earn you $50 more on top of the sale price. What a sweet deal!
What's the Best Way to Get Rid of My Damaged Car?
It is virtually impossible to Sell A Damaged Car in the second-hand market. After all, no one is willing to buy a problematic rust bucket. It is pointless to waste your time and money on expensive advertising fees. You'll only get lowball offers. Most of all, you open yourself to risks because you expose your contact details to strangers. In this world where identity theft and cybercrimes run rampant, it is best to err on the side of caution.
Your best bet when it comes to carting off that unwanted vehicle is to call Metro Car Removal company. You can also fill up the fields in our online contact form found here. We will accept your vehicle no matter the make, model, age, trim, or condition. Just make sure that tell us the specific condition of the car, such as:
Used
Unwanted
Scrap
Unregistered
Junk
Water damaged
Cars with missing parts
We accept all brands of vehicles, such as:
Toyota
Hyundai
Honda
Ford
Suzuki
Mazda
Mitsubishi
Lexus
Nissan
Audi
Mercedes
Volkswagen
Isuzu
Volvo
Get more cash for your car today
As you can see, when it comes to our Car Removal Western Sydney service, we are not fussy about the state of your vehicle. We will offer a fair market price quote after you tell us the pertinent information. You are under no obligation to accept this. But if you do find it amenable, we can schedule the car pick-up whenever it is convenient for you. Call us at 0422 600 833 or fill out our contact form so we can start the process. We'd love to help you turn your scrap metal into cold hard cash!