If you live in the Marsden Park 2765 area, you know how hard it is to look for a car removal service with a good reputation. Metro Car Removal now extends its service across Marsden Park and offer top cash for cars, trucks, SUV, buses, and vans.
Are you selling your old and unused vehicle or scrap truck? Give us a call at 0422 600 833 now! Call our friendly operators and get a guaranteed value for your car.
Get A Fast And Effective Car Removal Service Across Marsden Park
The rising fuel prices and dipping currency value takes their toll on the average Australian. So one way to add to your budget is to sell your old possessions. For example, if you have an old and unused vehicle, selling it to a car removal service Marsden Park will give you the extra money.
An old car sitting in your garage or front lawn can become a potential hazard. Not only does it become a dumping site, but stuck-up petrol can hazardous fumes can also become a health threat.
Removing an old vehicle sitting around for a long time requires professional removal. However, it protects your environment and safeguards your pets and family from the dangers of potential leaks.
Trust Metro Car Removal to take care of your old and unwanted ride. We are a trusted auto removal company, Marsden Park, with a solid reputation for offering car owners the best value for their vehicle. We offer as much as $9999 for a working and conditioned automobile.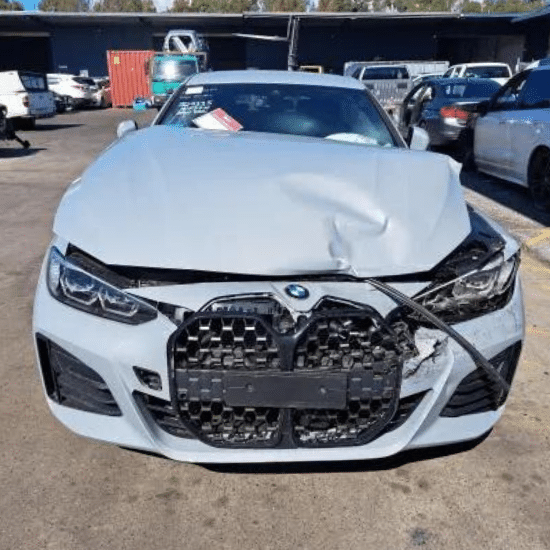 It's always frustrating to have an auto removal company provide you with a quote and haggle their prices when picking up the car. But unfortunately, it is a standard practice of dubious companies trying to sham Marsden Park residents.
With Metro Car Removal, you won't experience any of the hassles often associated with shady auto disposal companies. Instead, our company has been improving and improving services by offering a fast and easy car estimation.
And that's not all, and we also stick with our offer from the start of the conversation to picking up your old and unused car. Our professional auto removing team will get your vehicle without questions or haggling.
Trust our car removal Marsden Park team to get to your location in no time and remove your damaged car or scrap vehicle safely. Our company is licensed and industry recognized as one of the top auto removal services in Marsden Park and the adjoining suburbs.
Get on The Spot Cash For Your Old Or SCRAP Car Any Make Or Model
Unlike other car disposal companies just looking out for specific car models, Metro Car Removal Marsden Park does not pick just particular vehicles. Whether you have a wrecked automobile, a scrap metal, or an old and used vehicle, we'll buy it for top cash.
Metro Car Removals is a trusted car buyer and wrecking business in Marsden Park. We pay one of the highest appraisals in the market, paying as much as $9999 for a vehicle. If you are decided on selling your car, don't look for individual buyers.
Save your time, effort, and money by taking your old and unwanted car to Metro Car Removal in Marsden Park. We guarantee to give you the best deals for your old ride. Call our hotline for a free quote, and we can pick up your used vehicle or scrap metal car and pay you on the spot.
Metro Car Removal is a licensed and fully-insured car removal and scrap metal wrecker providing service in the Marsden Park area and the surrounding suburbs. We offer an on-time and same-day care removal service wherever you are. If you can't find any other removal companies because they want a specific brand or model, call us, and we will take care of your disposal needs.
FAQs [Frequently Asked Questions]
What car brands and models do you purchase?
Unlike other auto removal companies, Metro Car Removal Marsden Park does not choose the type of brand and model. Instead, we buy any car regardless of its brand, model, mileage, or condition.
How do I sell my old vehicle?
You can either get a quote by calling our hotline at 0422 600 833 or by sending an email with a callback number and description of your vehicle thru enquiry@metrocarremoval.com.au. We also have a physical address, and you can pay us a visit at 76-78 Seville St. Fairfield East 1265.
Am I guaranteed to get the price I was given over the phone?
Metro Car Removal is a top auto disposal service provider in Marsden Park. Rest assured that you are guaranteed to get a realistic valuation of your vehicle. We don't haggle over the prices. Instead, we ensure you get realistic expectations and customer satisfaction. We offer one of the highest auto appraisals in the auto removal market.
Are you a reputable auto removal service company?
Metro Car Removal has been helping Australians get rid of their old cars since 2010. We are a registered and fully-insured business with a physical location and wrecking yard. Our company is a recognized business in the industry, offering hassle-free and convenient top cash for cars.
How much money will I get for my unwanted car?
The car price depends on the age, location, model, type, and condition. The price of the vehicle carries anywhere from $100 to $9999. The best way to get an estimate is to call us or enquire online.