Fed up with paying heavy amounts on your old car's maintenance and repairs? Obsolete vehicle taking space unnecessarily? Worry no more! Metro Car Removal, the finest vehicle removal company in Helensburgh 2508, is at your service.
Cash For Cars Helensburgh We Come To You The Same Day In Just 1 Hr
Maintaining or taking your obsolete vehicle for repairs can be really challenging. And if you are planning to get away from it, then again, it is a whole new set of hassle. Not to mention, the heavy and unnecessary charges you have to pay for the removal and towing. Moreover, extremely old or junk vehicles are not even purchased by anyone. Therefore, the Metro Car Removal team is always on its toes to provide the utmost convenience and hassle-free experience to its customers. We offer amazing cash-for-car deals at Helensburgh NSW 2508.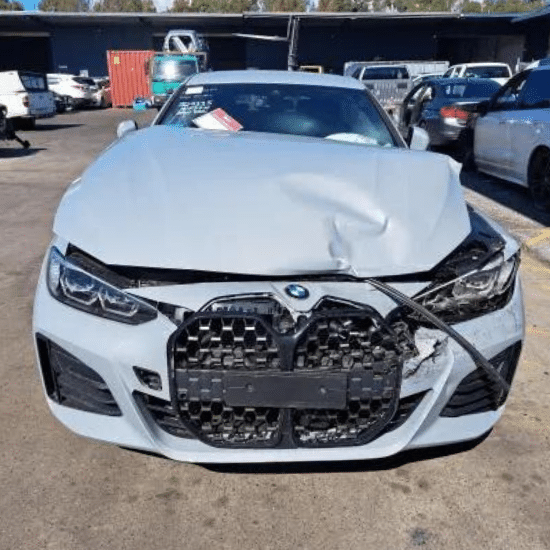 Rated #1 Car Removal Company Near You – We Offer Same Day Removal In Helensburgh NSW
Metro Car Removal is a successful cash for car removal and towing company that provides an impressive amount in lieu of your unwanted vehicles. Neither do we levy any removal charges, nor do we reject any vehicle based on type, brand, or age. Every kind of junk vehicle is accepted at Metro Car Removal, all you have to do is contact us and give details about your vehicle and we will take care of the rest.
Contact Metro Car Removal For Selling Your unwanted vehicles Near You
Owning an old vehicle? Worried on how to dispose of that piece of worthless junk? Did you know that you can earn some cash on it? Yes, now it is possible to earn up to $7000 on your old vehicles right at your door. Receive top dollar up to $7000 in exchange for your obsolete or defunct vehicle at Helensburgh.
We at Metro Car Removal offer you good cash for old cars and buy all models and makes, in any possible condition and in any suburb. We can reach your place as early as this afternoon and complete all paperwork and pay the promised cash for used cars.
Our towers are licensed, bonded, and insured and have the necessary tools and equipment to offer reliable service in all Sydney suburbs. Call on: 0422 600 833 or click on the 'get a quote section to receive instant quotes and get your vehicle removed even on the same day.
What type and brands of vehicles do we accept?
We always believe in providing our customers with the utmost satisfaction and a hassle-free experience. For this reason, we accept every type and brand of vehicle. You can avail of the instant cash offer on other vehicles like trucks, SUVs, 4WD, buses, and even bikes. Sell your unwanted vehicles even if they are damaged, unregistered, hail-damaged, obsolete, defunct, damaged in an accident, mechanically faulty, junked, wrecked, scrapped, salvaged, etc.
Wondering if your brand of car will be accepted by us or not? Worry not we buy vehicles of all the brands such as Audi, Toyota, Mercedes Benz, Hyundai, Isuzu, Mitsubishi, Volvo, Honda, Ford, Chevrolet, Mazda, Renault, Lexus, Suzuki, Volkswagen, Skoda, Nissan, Kia, and many more.
Why should you choose us?
Getting rid of unwanted cars, scrap cars, accident cars, etc. is not at all plain sailing. As old a vehicle is, as difficult as it gets to maintain it. Have a look at some of the important points on why should you sell your unwanted vehicle to Metro Car removal:
Highest Cash Rate: We offer cash payments up to $7,000, the highest ever cash payment in Helensburgh NSW
Free Car Removals: No removal, towing or calculation charges are levied on our customers. Be it any location in the entire Sydney, we offer our services everywhere. And our team will not even take much time to arrive at your home.
Eco-friendly car disposals: At Metro Car Removal, we are the car towing and removal company in Sydney that provides vehicle owners with eco-friendly car disposals. We adhere to all the green principles of auto recycling and you get eco-friendly car disposal that pays up to $7,000 cash.
Frequently Asked Questions
How do you Pay For A Car?
The price varies, especially with the car's make and model. If your vehicle is a truck or a diesel engine vehicle it can fetch more price. We pay cash from $150 to $9,999 depending on the vehicle.  Car valuation involves many factors like make, model, year, condition, age, and even location.
Will you Offer Free Towing Or Do I Need To Drop The Car?
Most Junkyards offer Free Towing or car removal services. It's important to mention your location when asking for a price. The price can depend on your location and if you drive into the yard usually the scrapyard or junkyard will have more cash for your car.
What About The Paper Work?
The paperwork is usually done FREE. The car removal company will hand over the number plates back to you. When selling the car it's important to let service NSW know that you sold the car. If you don't then you might be held responsible for the new owner's offense. Visit here for more information
Metro car removal is your local car removal & cash for cars dealer in Helensburgh. Simply call us or enquire online for a quick quote.