Are you tired of looking for a reliable car removal service in Lidcombe? Look no further, we offer the best rated Car Removal service in Lidcombe. We're the go-to experts when it comes to removing old and damaged cars, offering guaranteed better market prices for your scrap vehicle or damaged car.
Call Metro Car Removal Sydney now at 0422 600 833 for a fast and hassle free car removal service.
Top Cash For Cars Offer For Your Old Car With Metro Car Removal
Our car removal service in Lidcombe is known for its competitive cash offers for unwanted scrap cars. Metro Car Removal guarantees maximum value for your scrap metal, old, or damaged vehicle. we pay up to $9,999 based on your vehicle's make, model, mileage, or scrap metal value.
Metro Car Removal can remove your car anywhere in Lidcombe and Sydney. Get a no-obligation quote by filling out our online form and take advantage of our high cash offering and same-day auto removal service.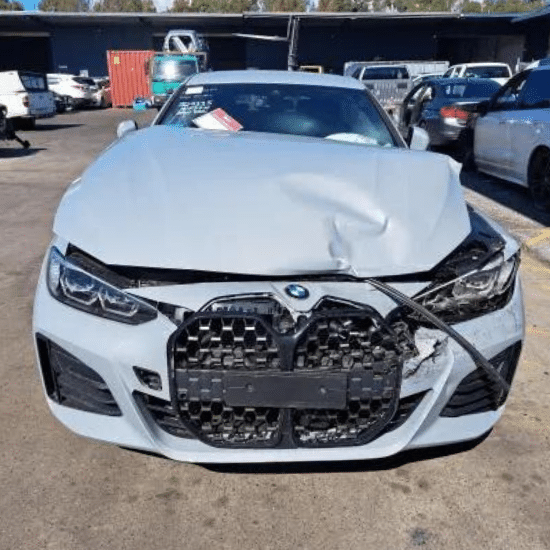 Why Trust Metro Car Removal With Your Old Vehicle?
For over a decade, we've been serving New South Wales, gaining a deep understanding of our customers' needs and preferences.
At Metro Car Removal Leppington, we've always been committed to enhancing the customer experience by maintaining transparency in every transaction.
You can trust us to collect your damaged car. We're one of the most reputable car removal companies in Leppington, just look at our 4.9 rating on Google.
Providing Lidcombe With A Convenient Auto Removal & Cash For Cars Service
We understand that everyone has different schedules, which is why we work to your availability. Count on our team to collect your vehicle at a time that suits you best, without any unnecessary delays. Our hassle-free car removal service ensures a surefire way to remove your old or damaged car from your property.
We're able to purchase and remove vehicles at competitive market prices, all while ensuring the safe transportation of your old or damaged vehicle to the wrecking yards without causing harm to the environment. At Metro Car Removal, your best interests are always our top priority.
Additionally, we offer a wrecker service, offering the best value for money used parts from the cars that we remove daily. Just give us a call to find out more: 0422 600 833
FAQ
What makes a reputable auto removal service provider?
There are many ways to determine if you have engaged the help of a trusted car removal company in Leppington. If you decide to sell your old unused vehicle, look for a legitimate company with a dependable name. They should have proper licenses and insurance, a physical address, and a contact number that can be reached anytime.
How much cash can I make from my old car?
For a running vehicle, estimations are made based on various factors, including the vehicle's make, model, mileage, or year. Scrap metal, assessments are based on the market value of junk metal and any serviceable parts that can be salvaged and priced.
How fast can I have my vehicle removed in Lidcombe?
Once you approve the offer, we can have you scheduled for a pick-up at your most convenient time. Our team can remove the vehicle in as little as 15-30 minutes, depending on the situation and work that needs to be done.
Can I change my mind about selling my car?
Metro Car Removal Leppington guarantees a no-hassle and convenient transaction anytime. If you are not completely satisfied with our offer, reach out to us, and we can work on giving you a better deal. However, there is no obligation with any of our offers, and you can back out whenever you like.
Nearby locations: Auburn