Oh no! The driveway is covered in unsightly, oily spots, your engine is emitting smoke and a burning odour, and the oil light on your dashboard is flashing on and off. It sounds like it might be an engine oil leak. Unfortunately, these problems are challenging to overlook and indicate a serious issue you cannot afford to ignore. For example, delaying the repair of an oil leak could result in more catastrophic problems down the road, such as severe engine damage or overheating on the side of the road.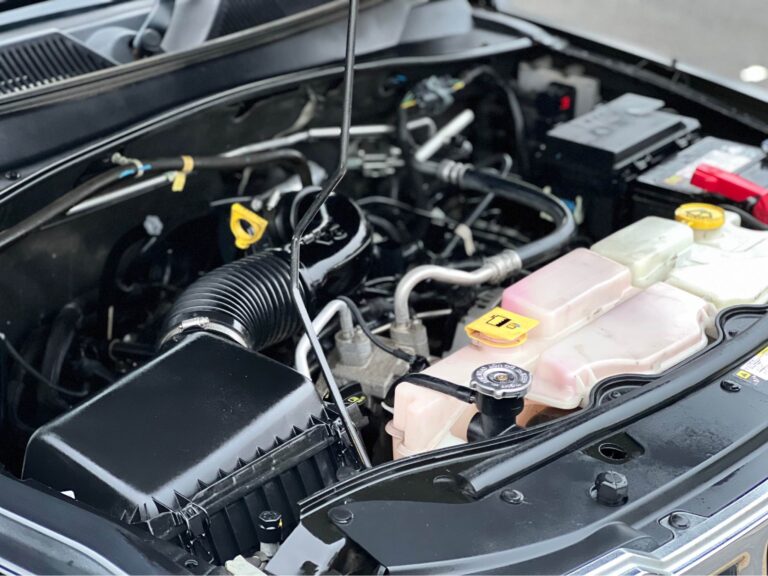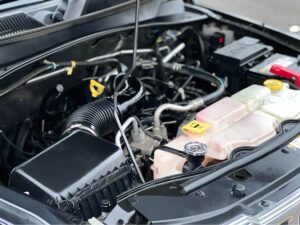 Five Symptoms Of Oil Leak
Discover the main indications of an engine oil leak.
BLUE PUDDLES UNDER YOUR VEHICLE
Check to see any dark brown or yellow puddles where your car was parked before backing out of your driveway or parking place.
Smoke will emanate from the engine compartment if oil drips onto the exhaust manifold. If you ignore this issue for too long, the seeping oil may harm the oxygen sensors or cause gaskets to fail.
You shouldn't disregard the oil light on your dashboard, which is a warning. Instead, it will let you know if the oil level or pressure is lower than usual. Further investigation is necessary, even if it does not necessarily mean there is a leak.
The engine oil tightly controls the engine's temperature, ensuring that the pistons move smoothly inside their housing by lubricating them. Without adequate lubrication, the pistons will rub against other engine components, generate a lot of heat, and may even cause your engine to lock up and halt. In addition, an oil leak could cause the oil level to fall too low, which could cause the engine to overheat.
You may smell burnt oil and hear a sizzle, sizzle sound when oil comes into contact with hot engine parts if oil is seeping onto those sections of your engine. For example, you might have an oil leak if you smell something foul that is thick and bitter and hear bacon frying underneath the hood.
"I think there is an oil leak! WHAT NEXT?"
Avoid having an oil leak. Look out if you suspect one. Your engine's moving parts are lubricated with oil, which lowers friction and controls the engine's temperature. For example, driving with a leak could result in unfortunate engine damage and wear and tear on your car. By changing your oil as often as the manufacturer recommends, you can easily detect an engine oil leak as soon as it appears. 
Causes Of Engine Leak!
The majority of oil leaks might happen to a variety of causes. Some typical causes include:
Engine gaskets that have worn out – Some of the more frequent oil leaks are caused by valve cover, oil pan, and head gasket wear.

The oil drain plug is worn out – Over time and exposure to road debris, your car's oil drain stopper may become worn out.

Broken oil filler cap: If the oil filler cap is broken or malfunctioning, the oil may leak out.

An oil filter leak
Is it reasonable to drive a vehicle with an engine leak?
Given that the oil is what maintains the engine lubricated and functioning correctly, it is not a good idea. Without it, your car's engine will seize, costing you a lot of money to replace. Having said so, it's ideal to get your vehicle examined by a skilled mechanic as soon as an oil leak is noticed.
Getting an oil leak checked up as soon as possible is crucial because it might lead to excessive engine wear over time. Your neighborhood auto parts store likely has some affordable solutions if you can't or can't get it checked out and fixed right immediately. 
What to do if your leak engine car is out of repair?
The bottom line is that you should get your automobile fixed as soon as you notice an oil leak if you have one. If not, ensure your car is safe by checking the oil level at least once weekly. But if it's still out of repair, it's a good idea to sell it to the best car buyer company, Metro Car Removals.
With years of relevant experience in offering the most satisfactory service to the customers and more dollars for your automobile, we are one of Sydney's most incredible, quickest, and most reputable "car for cash" companies.
We handle all your damaged, old, unreliable, unneeded, and unwanted vehicles that are no longer worth registering. We provide courteous, prompt service for top Dollars up to $9999.
Ford, Toyota, Audi, Honda, Holden, Hyundai, Nissan, Isuzu, Mitsubishi, Proton, Suzuki, Subaru, BMW, Mercedes-Benz, Kia, Lexus, Mazda, Peugeot and more are just a few of the used car brands that we buy.
We serve all Sydney areas, to get the highest cash offer for engine oil leak car cars contact Metro car removals, give us a call at 0422 600 833