There can be multiple reasons to sell off your car: it can be old and repairing it can be costly. Or you might simply feel like it's time for a change. Once you've made the decision to Sell Your Car, the best option is to go to the car wreckers.
We at Metro Car Removal Sydney are leading car wreckers that offer attractive Cars for cash offers. Call us at 0422 600 833 for your Car Removal needs.
What Are the Benefits of Selling Your Used Car For Cash to A Wrecker?
We have listed the benefits of taking your old car to a wrecker. Read on to know more!
Going to a wrecker means you don't have to look for potential buyers for your old car. There's no need to do a paint job or advertise the vehicle hoping to attract a reliable buyer. The right Cash for Cars company will take your vehicle as it is, paying you instant cash for it. This means eliminating time spent on marketing your vehicle, as well as liaising with potential buyers and the potential haggling that comes with it. Because we buy old cars for cash, we send over experts in the field who can do an in-depth valuation on your car and its inventory. This means we know the worth and value of your vehicle, and will be offering a far more competitive price. More importantly, instead of fitting a buyer's schedule, we work to yours! We remove, evaluate, and do all the paperwork for you! All of which is free! Once you're happy with the price we offer, we can offer same-day removal. This offers complete convenience and responsiveness.
Wreckers save you time. Selling your car on your own means devoting time and energy to find the right customer for your vehicle. You also need to bargain for a good price. With us, we always offer the correct price. We have a large network of automotive clients, and because of this, we are always looking to buy old cars for cash. Instead of searching a tricky market for your own buyer, we do that part for you, offering you cash while we handle the customer searching. This means cash ends up in your hands quicker, and you can skip all the intensive labour of marketing your vehicle.
The best thing about wreckers is that you get Cash For Cars from them. Depending on the condition of your vehicle and the model & design, they offer instant cash in your hand. However, you don't have to worry about the condition of your vehicle either when you're selling to us. This is because we accept all makes, brands, conditions, and ages! While a buyer may be put off if your car needs a little work to get going properly, or if there is pesky registration overdue, our team would be happy to take your vehicle off your hands! We tow away cars for free, and because of this, it doesn't matter if your vehicle is damaged and doesn't run. We meet all legal requirements and can remove your vehicle while offering competitive cash!
Wreckers have a team of expert auto appraisers. These evaluators listen to the extent of damage and calculate other factors (make & model) to fix a rate. You can either accept or reject the offer, of course, but we're dedicated to meet your needs. Having experts working on your car means we often see value where others may not. We know how to do a proper inventory take of your vehicle, and because we salvage parts, factors that may make a buyer reluctant don't apply to us. We're able to handle a car of any size or make, and even other commercial vehicles. So you know you're in safe and reliable hands when making the decision to captilise on our cash for cars service.
Since these companies are specialised in this business they offer good cash for your car. They retrieve working spare parts and recycle the rest for the metal. Wreckers offer a handsome amount of cash to you as part of the profit that they make. This makes our practice sustainable and eco-friendly, and it also provides a secondary source of car parts for the automotive industry. Why is this important? The constant demand for new car parts can be taxing for the environment, and on tight budgets! Our service allows car parts to be reused. This keeps current auto parts rotating in the industry, which is more sustainable for our planet and gives all budgets car solutions.
They don't take much time in towing away your vehicle. After you give them a call, Car Removal personnel come as soon as possible to take it away. This means you can instantly get rid of that old car taking up space, and even better, you get your payment quicker too. We buy old cars for cash every day, and we've always ensured out customers get the service they need, when they need it!
Wreckers don't charge you any money for towing away your vehicle. Thus, you don't need to get stressed about how to take your dysfunctional car to the junkyard. They always carry the necessary equipment with them to take them away.
Another good thing about wreckers like us is that we handle all the paperwork for you. We believe in a safe, secure, and legal transaction process. Thus, the vehicle's registration papers and ownership details are required. All you need to do is keep the documents handy. We will keep the papers ready for you and you just have to sign them.
If you really care about the environment, then you must consider good wreckers like us. We use the most sophisticated technology to prevent any effluent discharge and fuel leakage while recycling. This ensures that the air and water in your surroundings remain pure and unharmed.
Wreckers are the most hassle-free option to Sell Your Old Car. You not only get rid of your old car in a day, but you also get a handsome reward for it.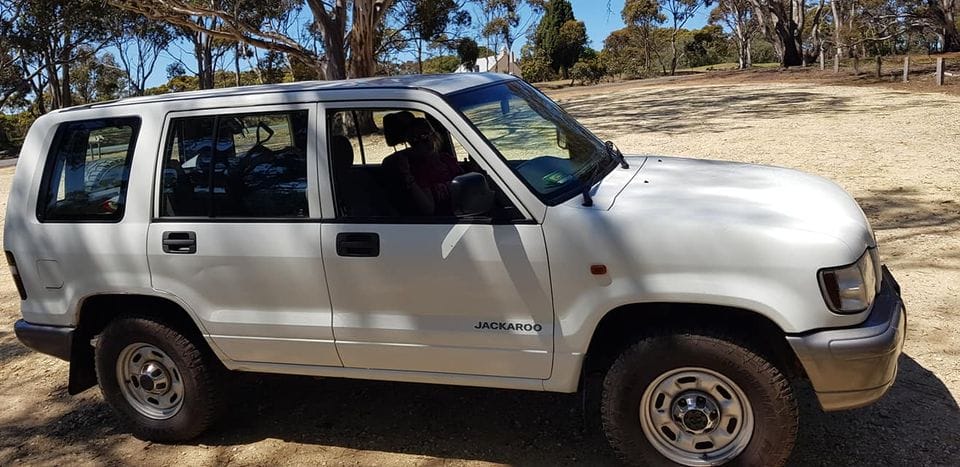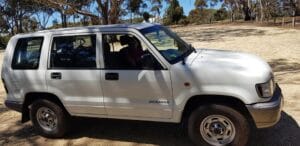 The Difference Between Scrap Metal Dealer And A Auto Wrecker
There is a difference in selling your car to a wrecker and a scrap metal dealer. The wreckers can pay more for your car the reason being they can dismantle for used parts whereas a wrecker will crush the car for just scrap metal. At Metro car removals Sydney we are both wreckers and scrap metal dealers so based on the car make, model, and condition we decide the quote.  Metro car removal is an active total car removal solution provider who recycles the vehicle in an eco-friendly way
Call Metro Car Removal at 0422 600 833 for a top Cash For Cars offer & a Free Car Removal.